Events
August Book Sale!
Attention Book Lovers! Saturday August 19, 2023 is the bi-annual Joshua Tree Branch Library book sale. We have high quality used books for all ages and every interest. All proceeds go to support the Joshua Tree Branch Library.
We look forward to seeing you here.
---
The 27th Morongo Basin Orchid Festival

Saturday October 7, 2023 10:00 am - 5:00 pm
Sunday October 8, 2023 10:00 am - 3:00 pm

Location:

Gubler Orchids
2200 Belfield Blvd,
Landers, CA. 92285

Please come by our booth on Saturday or Sunday to find out some of the ways that we support the Joshua Tree Library. We will have free bookmarkers for the children, and we will have several raffle prizes as well. This is your chance to either renew your membership or better yet start a membership if you are not already a member of the Friends of the Joshua Tree Branch Library. Your membership includes 10 free books from the Friends bookstore (one book per visit).

Greenhouse Tour
American Orchid Society Judged Orchid Show
Orchid Classes
Live Entertainment
WineTasting
Orchid Beer
Food Venders
---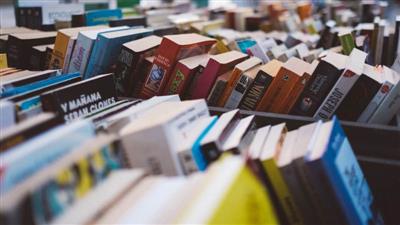 October 2023 Book Sale!
Join us at the Joshua Tree Branch Library on October 21st from 9 A.M. until 3 P.M. for our next big book sale. All fiction books will be on sale for $.50 each. This includes hardbacks as well as paperback books. This sale will cover all genres of fiction so be sure to mark the date. At this price the books will be sure to go quickly.